Where to eat in Venice on a budget is one of the most frequent questions we are asked by you guys upon check-in.
These are our top 4 fav places where to eat in Venice on a budget. Make sure you take note of them and check them out.
To find good quality food without breaking the bank in Venice downtown can be quite of a challenge: tourists traps are just around the corners! You don't really need a long list of places but just a couple of good, reliable addresses.
Rosticceria Gislon.
This is probably one of the most loved places by Venetians, tucked away in a small calle minutes walking to the Rialto Bridge. You can eat right from one of the stools at the counter. If you are lucky you can grab one of the few tables available. What should you get? One of the many fish-based dishes, ranging from risotto to Venetian style baccalà. A must try is mozzarella in carrozza, 2 battered slices of toast, fried and filled either with cheese and ham or with cheese and anchovies. Make sure you try it off peak time as it can get extremely busy.
Where: Calle de la Bissa, 5424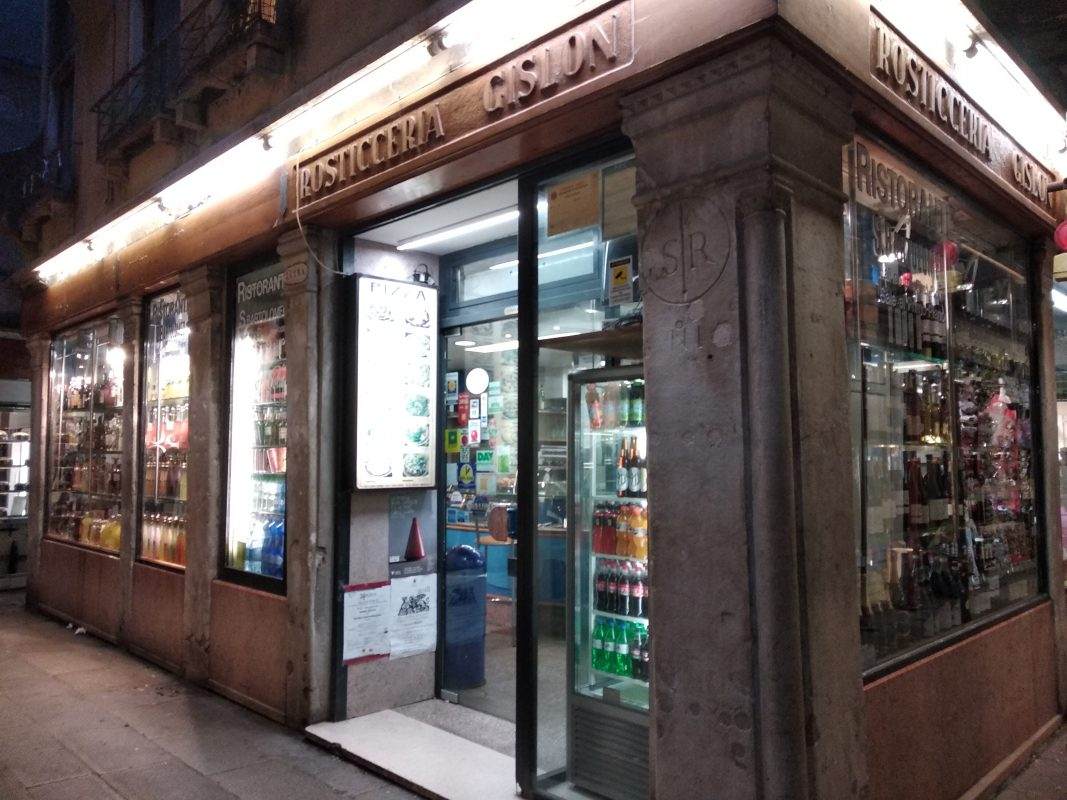 A casa mia.
Dying to have some pizza? It's hard to find a decent place in Venice and we highly recommend "A casa Mia". It's a small, no-frills pizza place located near Santi Apostoli: expect paper table cloths and paper napkins in a very informal environment. Many locals opt to have pizza here which is a quality mark! They don't serve a wide range of fancy pizza but just the most common and ordinary ones, but all ingredients are fresh and tasty! How much should you budget for 1 2-filling pizza and a large beer 14/15€ which is a bargain for Venice!
Where: Calle de L'oca, 4433
Luca e Fred.
As well as being very popular as a bacaro, Alex e Fred provides also some seat (limited) to have a quick bite in an informal environment. You can actually opt for vongole spaghetti and add some of their cicchetti to complete your meal. They are quite popular for their fried items, not that light but worth their while and impossible to say no to.
Where: Cannaregio, 1518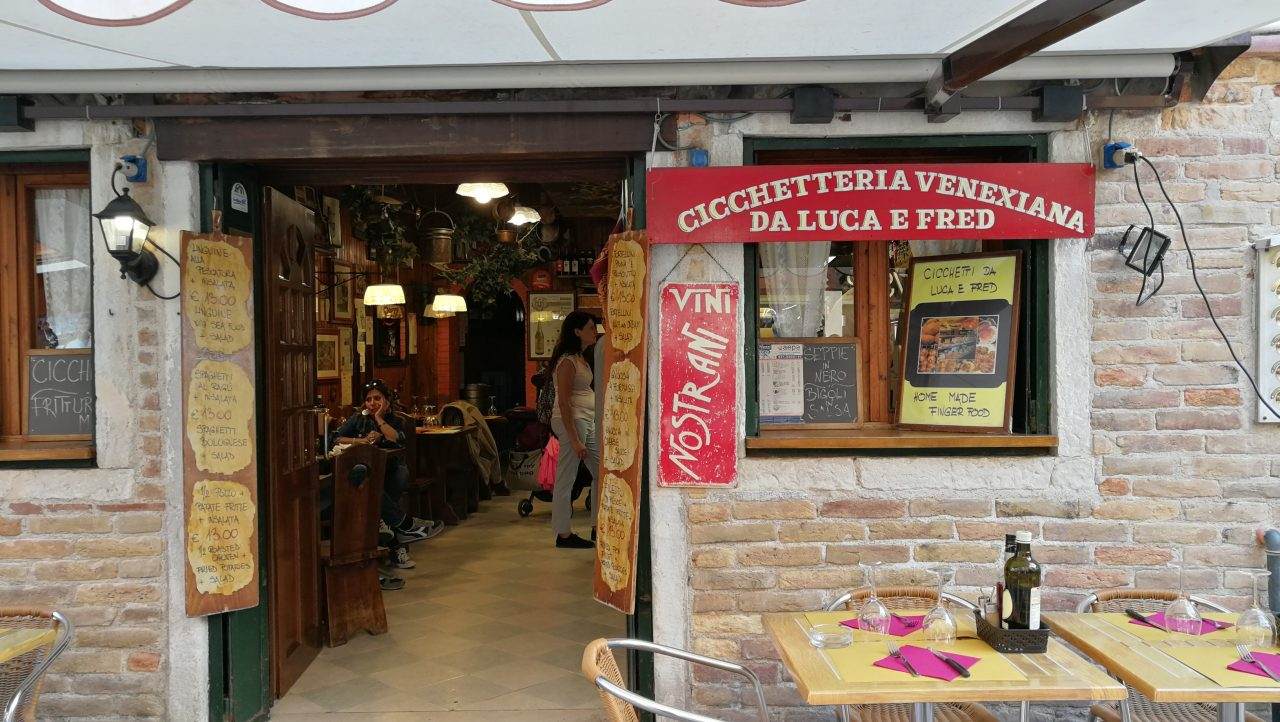 Da 'a Marisa.
Located close the Ca Foscari's Economics Campus, Da 'a Marisa is very popular among Uni students looking for a filling meal for Lunch. There isn't a fixed menu but just the special of the day which changes every day. Main with bread, water and coffee is roughly 10€ and portions are quite generous. During the summer, tables are set outside along Rio di Cannaregio: the atmosphere is extremely nice for a meal with a view.
Where: Fondamenta S. Giobbe, 652
Pencil one of these places in your "foodie" itinerary if you are looking where to eat in Venice on a budget.