Travelling to Venice by bike? Here are some usefull information for your next adventure by bike in Venice
While bikes are not allowed in the historical centre (you can only carry them by hand when transferring from/to Piazzale Roma and Santa Lucia Train Station. Make sure you stick to this, otherwise you could be  fined 😉 ), there are plenty of incredible cyclo itineraries. We have put together a "Bible for bikers in Venice" with some info about facilities and amenities available for cycle tourists and some breathtaking routes to discover Venice by bike and the beauty of the Venetian Lagoon in a different way.
Public bike lanes in Venice City council
Believe it or not, there is a network of 150 km of public bike lanes within Venice City council awaiting for you. They run around the urban centre of Mestre connecting to Forte Mezzacapo, Forte Marghera and to Venice Island along Ponte della Libertà. From here you can then reach Lido and Pellestrina and even Sant'Erasmo. Get trained as there are plenty of options awaiting for you!
Where to park your bike? At Anda's bike parking of course!
Anda is the only hostel in Venice Mestre with free FREE bike parking for guests! A fully dedicated indoor area, secured and accessible 24/24 with a key card; it can hold roughly 20 bikes and it's free to use. You can enjoy Venice while knowing your bike is stored in a safe place!
A short walk from Anda Venice you will find Bici Park Mestre a public secured parking which can hold up to 800 bikes. It is located in Via Trento, beside Mestre train station, only few hundred metres from us. When in Venice island instead, you can opt for BiciPark Venezia in  Piazzale Roma. It is located inside Garage Comunale and fares start from 10€ for 24 hours.
Public hire biking system
Looking to use bikes during your stay but don't have one? Use the public bike hiring system powered by Movi by Mobike, download their app to find the nearest bike station and hire your bike.
Our fav itineraries and routes to enjoy Venice by bike
Here are our top 4 ideas for daily excurions by bike
This super easy route gives you the opportunity to enjoy the magic mix between sea and lagoon (40 km); you will discover the Island of Lido, its beaches, the fisherman villages of Pellestrina (where you should definitely stop for some some fish), all the way to the natural park of Ca' Roman. You will be able to jump with your card on th  ACTV ferry boat connecting Trochetto, Lido and Pellestrina  Here you can download the itinerary [source turismovenezia.it]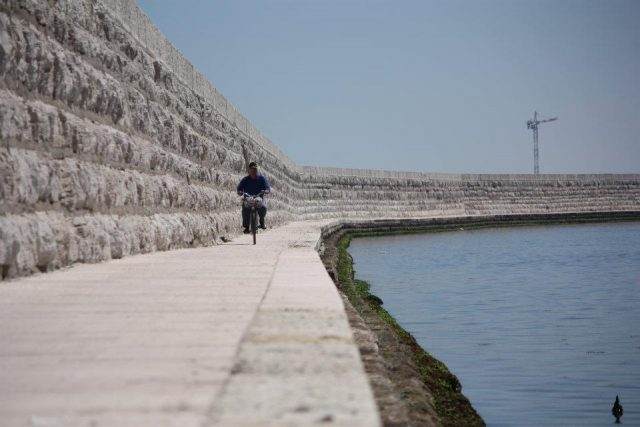 Fancy to head a bit further up? Head to the Northern Lagoon; from Punta Sabbioni to Cavallino - the mouth of River Sile (11 km). Along this route you will experience the bio life of the Venetian Lagoon with his hundreds of birds, his agricolture and, of course, beaches, lagoon and river. Here you can download the itinerary [source turismovenezia.it]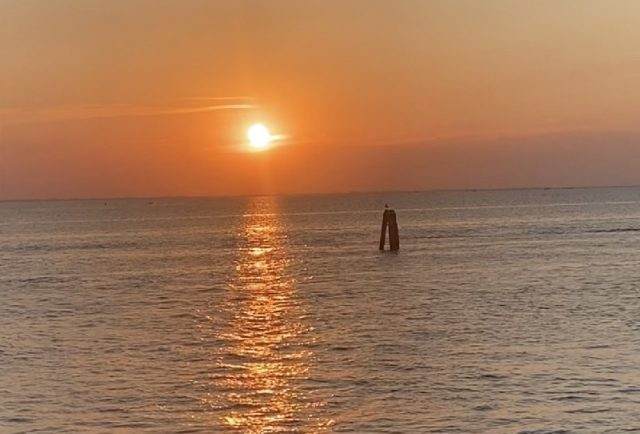 This bike lane run on the edge of the lagoon from San Giuliano Park (which is not far from our hostel) all the way to the Airport. It's a 12-km itinerary with view on marshes. Stop in one of the benaches and pic-nic areas available and enjoy the sunset!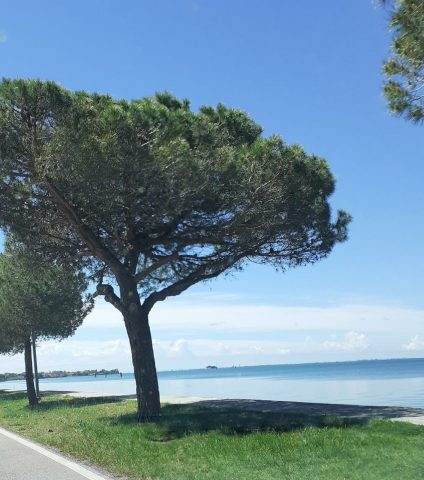 The Island of Sant'Erasmo is also know as Venice's orchard as it is plenty of veggies orchards and super famous for its "castraure" a typical artichokes. You will find pretty much no cars and you will be able to enjoy the nature of the islands, with irrigations canals veggies and natures. You must absolutely stop at Pizzeria dei Tedeschi with its small beach, seating area and view on the lagoon. It is a 10-km itinerary all round the island.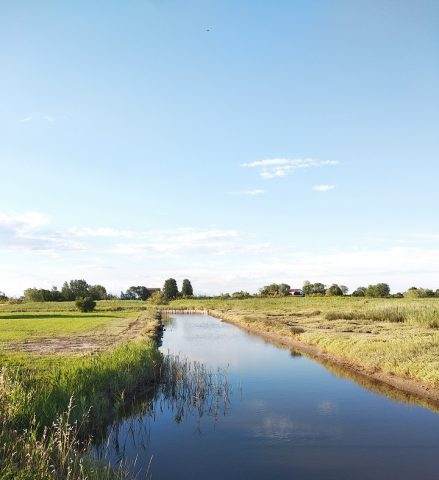 Are you a bike lover and you are not travelling by bike? No problem! In Lido di Venezia you can easily find lot of bike rentals. And if you are looking for an accomodation bike friendly, have a look at Anda Venice Hostel! We are the only hostel in Venice Mestre with a private and secure bike parking for guests...and it's free of charge!