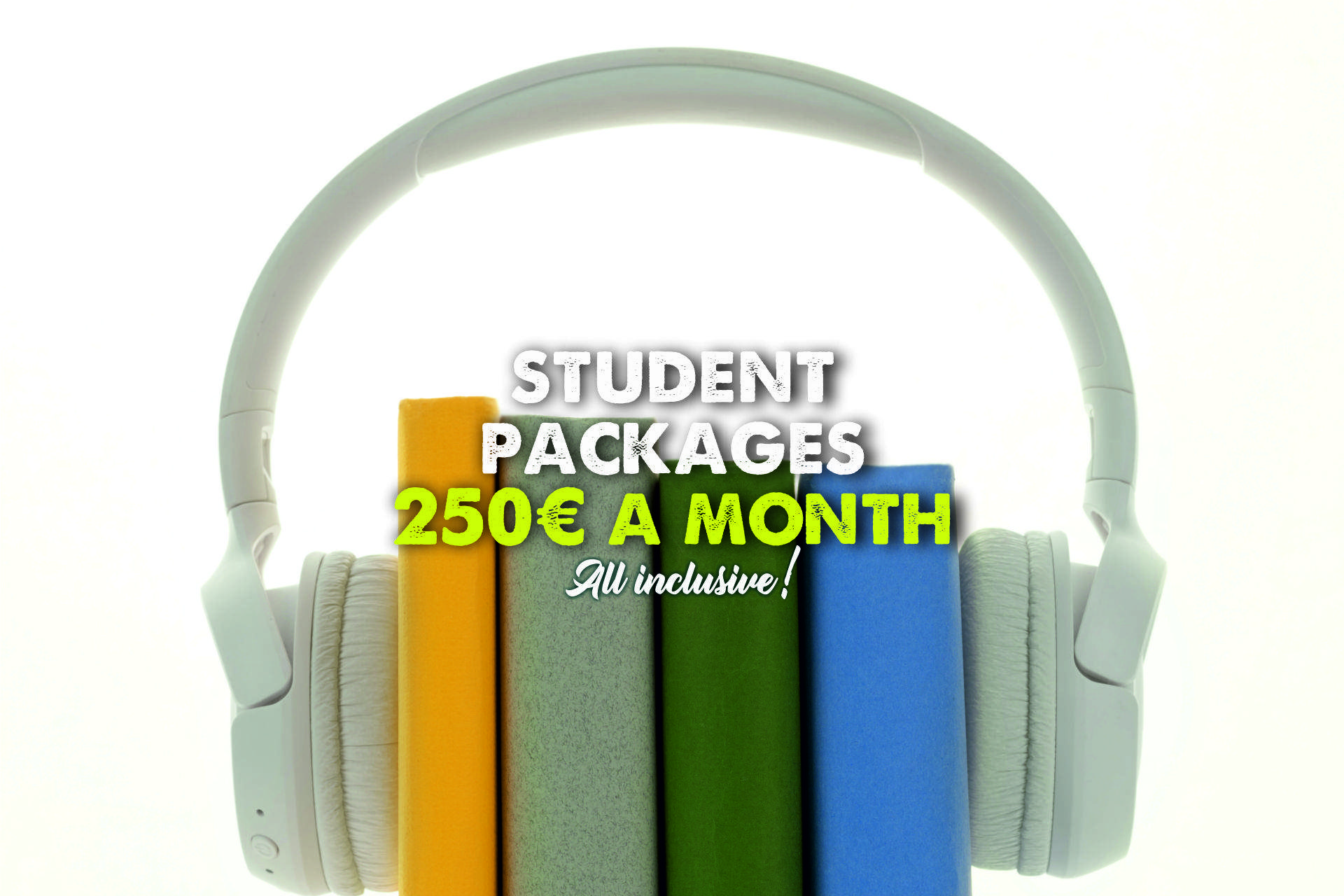 You study (and have fun!)
We look after the rest 😉
No lease contracts. No individual bills. But just the best of the student life combined to the social vibes of Anda Venice. Our monthly student packages include shared accommodation in dorms, utilities bills, weekly linen change, daily dorm cleaning and a 15% discount at our student bar. Say goodbye to those stressfull room interviews and disappointing room views!
THIS IS ANDA VENICE FOR STUDENTS!




It doesn't finish here...
At the end of the day, Anda is a "proud" hostel. And guess what? A whole bunch of cool extras come with this!
24/24 on-site staff, plenty of interactive areas, bar with social events, external seating areas with a urban garden.
People, international guests, other students like you. Countless human connections and life stories/friends: plenty, interesting and priceless (still included in our monthly packages!)
READY TO BOOK A STUDENT PACKAGE?
Fill out the below, super short form and let's get it started!